Get Houston's Most Professional, Loving Childcare For Your Child
At Steeplecrest Childcare, we believe that no parent should have to worry about their child during the day. That's why we provide comprehensive childcare services for children across Northwest Houston, starting with infants as young as six weeks old. With our convenient location near Jersey Village, we are proud to offer high-quality child care that focuses on building nurturing relationships, establishing habits of lifelong learning, and giving every child the love and care they deserve.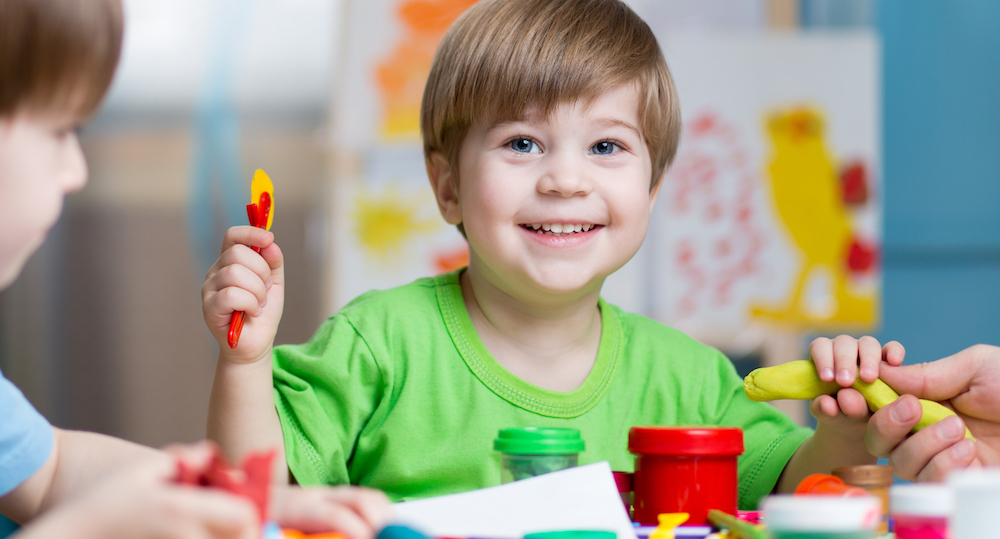 If you have questions about how we can help your child thrive, call us or simply fill out the short form below and we'll reach out to you!
Our Childcare Services Will Help Your Child Learn
As one of the premier child care centers in Houston, we want to let our unparalleled expertise work for you. At Steeplecrest Childcare, we're proud to have your child learning with us -- we promise that they'll come home telling you about a day filled with fun, friends, and new knowledge!
For infants and babies, we treat your child as if they were our own. We offer bottle feeding, nap time, diaper changing, rocking, and will soothe and play with your child. Although no one can take a mom's place, our staff is 100% dedicated to giving your child exceptional care, professional supervision, and everything they need to be happy and healthy.
We also offer care for toddlers, allowing them to enjoy raucous fun while simultaneously providing them with diverse learning experiences through play. Using songs, dance, music, reading, and -- above all else -- love, we will set them up for success and help them establish a lifelong interest in learning. Our patient and knowledgeable staff will also assist with potty-training, development of fine motor skills, speech development, and anything else your child needs!
The goal of our childcare program is to:
Make sure all your child's particular needs are met each and every day
Provide the same love, care, and affection that your child receives at home
Offer diverse learning tools to cultivate your child's knowledge & curiosity
Stimulate your child with fun, safe, and engaging activities
Join Us In Northwest Houston & Discover High-Quality Childcare Close To Home!
Steeplecrest Childcare is excited to work with you and to get to know your child. We want to cultivate a sense of curiosity, instill a desire for lifelong learning, and to help your child get all the love and care they need while you're away! Our team of childcare experts is proud to offer a safe, structured childcare environment in Northwest Houston, near Jersey Village, where your child can feel at home.
If you have questions about our childcare services, give us a call or fill out the form below and we'll contact you about your child's needs!