Start Preparing Your Child For Kindergarten Today
Or preschool program offers an amazing journey through our unique and innovative educational program. Not only will our team at Steeplecrest Childcare give your child access to diverse, fun, and engaging learning tools, but they'll also be challenged, encouraged, and prepared for their upcoming kindergarten experience. With our convenient location near Jersey Village in Northwest Houston, we want to make it easy for you to get high-quality pre-kindergarten care close to home.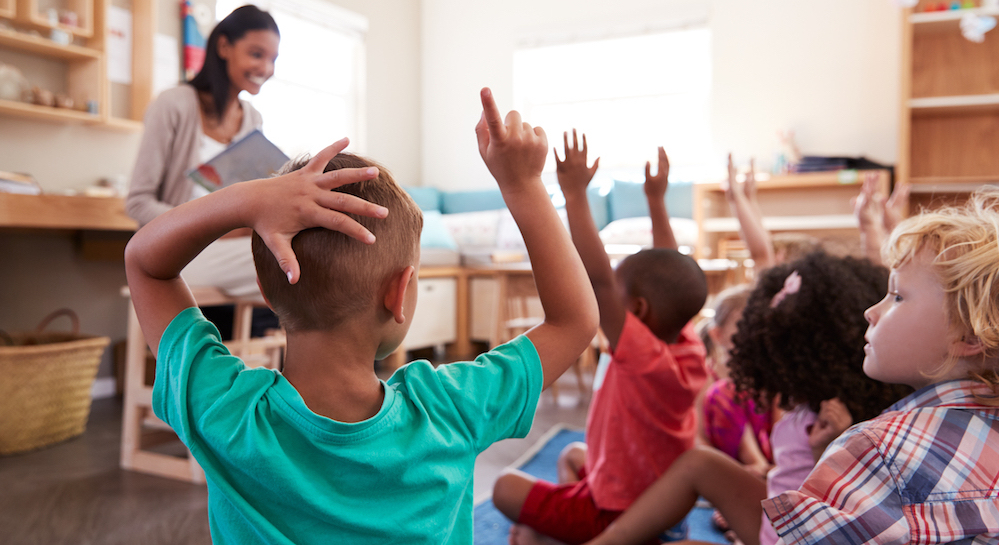 If you have questions about how we can help your child, just fill out the form below and we'll contact you with more information!
Get An Educational Preschool Experience At Steeplecrest Childcare
We want to give your child every tool they need to be happy, successful, and thriving. From their very first day in our preschool program, your child be a part of one of Houston's best and most diverse learning experiences.
Our team at Steeplecrest Childcare strives to give your child endless opportunities to grow. Not only do we nurture each child with the same quality attention, love, and care they would receive at home, but we also want to challenge them with new material to expand their curiosity,prepare them for their first exciting year of kindergarten, and establish habits of lifelong learning. At Steeplecrest Childcare, we utilize a customized curriculum to educate your child. Teachers pick topics of the week which are reinforced by letters, numbers, poetry, music, art, library books, and more. Our goal is to educate your child and stimulate their minds, preparing them for entrance to Kindergarten and beyond.
Enroll your child in preschool with us and let our expert team help them:
Get compassionate, loving care that will support their mental & physical growth
Cultivate their curiosity with engaging, fun activities that support learning
Fully prepare them for their upcoming year of kindergarten
Access exciting educational materials & a proven learning curriculum
Enroll In Houston's Best Preschool Program Today!
No matter where your child is in their learning journey, our team at Steeplecrest Childcare is excited to help your child engage with new material, have fun cultivating their curiosity, and becoming lifelong learners! We are located near Jersey Village in Northwest Houston, and we would be honored to earn your trust and help your child grow.
If you have questions about our preschool program, fill out the short form below or give us a call! Our helpful team is available Monday - Friday.